Contact Us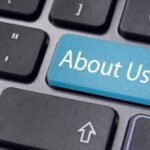 MAXILENSNEWS being a brainchild of Maxilens Media Consult is a reliable Online Newspaper and Quarterly Magazine in Nigeria.
At a time when the media is awash with arid journalism and manifest drift from professionalism, Maxilens seeks to fill the gap by complementing the art and act of responsible Journalism.
With our team of professionals and investigative journalists on board, Maxilens will focus on reporting news with accuracy after facts findings, provide detail analysis of issues with passion for creative writing, objectivity, fairness to all irrespective of tribe, ethnic, race, gender or religious background as flesh out in the principle of Responsible Journalism.
In fulfilling this mandate, our outreach shall span local, national and international contents, but the grassroots will be more favoured considering its long time marginalization.
On this mandate we stand, so help us God. Aamin.
[vc_column][vc_column width="1/3″ is_sidebar="true"]